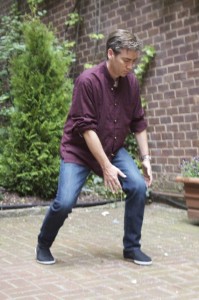 We are excited to host senior Energy Arts instructor Craig Barnes to kick off our new series of classes!
Click here for details In this 7 week series, the first class, taught by Craig, will cover essential principles using standing qigong and circling hands;  subsequent classes, taught by Katie, will continue to explore these principles through standing qigong, circling hands, and Longevity Yoga postures.
This session is open to students at all levels, and is especially relevant to human service workers – bodyworkers, acupuncturists, nurses, psychotherapists, physical therapists, spa and salon workers, teachers etc –  looking for self-care tools to stay grounded and refreshed throughout the workday.
Tuesdays, April 28 – June 9, 2015 at Cambridge Health Associates, 335 Broadway, Cambridge
Pre-registration is required, click here for more information and to register