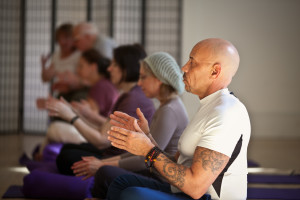 Would you like to open and breath more fully, increase circulation, reduce tension and connect with deep relaxation?
Join us in learning this accessible and deeply effective practice to reach you goals for better health and well-being!
This series is an in-depth exploration of the Longevity Yoga practice. In these sessions we will learn all of the postures of the basic practice set in detail. Beginners will be introduced to the core principles of LY, including proper positioning, working without strain, how to open breathing, how to release physical tension, and more.
More experienced students will have an opportunity to get individual feedback and dive more deeply into core principles including positional and transitional circularity, deeper physical alignments, and hallmarks of connective tissue/nervous system release.
Questions? email Katie@LongevityYoga.com
When:      Tuesdays, 7:30 – 8:30, November 8 – December 20, 2016
Where:    Cambridge Health Associates, 335 Broadway, Cambridge (parking lot avail)
Cost:        $105 for 7 week series, register here